IDAHO
May 17: Fly the (rainbow) flag!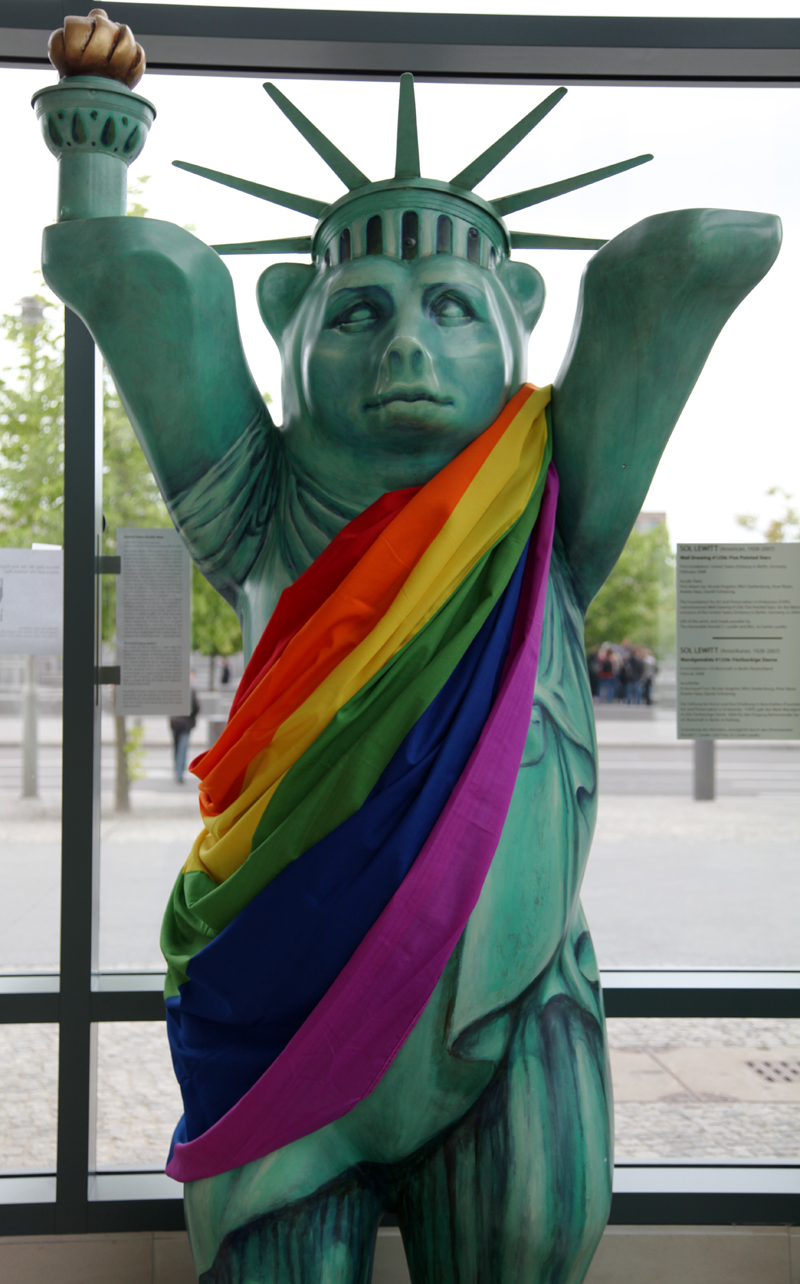 The International Day against Homophobia and Transphobia (IDAHO) is celebrated every May 17 because on that day in 1990, homosexuality was removed from the international classification of diseases of the World Health Organization. The United States Department of State has among its priorities advancing lesbian, gay, bisexual, and transgender (LGBT) equality abroad to eliminate violence and discrimination based on sexual orientation, gender identity, and gender expression. This includes holding perpetrators of violence against LGBT individuals accountable, influencing governments to decriminalize same-sex activity/relationships and gender nonconformity, and engaging the public to promote acceptance of LGBT individuals.
Human rights are universal – no group or individual falls outside the framework of human rights protections. As Secretary Clinton wrote in 2010,
In America and in the pursuit of the foreign policy of the United States, distinctions based on race, ethnicity, gender, ability, religion, sexual orientation and gender identity are irrelevant to a person's entitlement to the protections of human rights. In our work as a department, we must openly and explicitly affirm our commitment to the human rights of all persons, including LGBT people.
As part of our commitment to LGBT rights, we have produced a booklet "U.S. Policy on LGBT Issues and HIV/AIDS", which you may request by writing to Berlin-LGBT@state.gov, or download from our Consulate Hamburg. During the course of the International Day against Homophobia and Transphobia and during Christopher Street and Gay Pride days throughout Germany this summer, you may see Embassy and Consulate representatives speaking out in favor of LGBT rights, participating in parades, giving interviews for the gay and mass media, visiting a gay youth center, and more. Check us out on YouTube, Facebook, Twitter, …