Archive of Selected Past Events
March 29: The U.S. Embassy Berlin took part in Earth Hour 2014 at 8.30 p.m.
Earth Hour is a voluntary symbolic action of households, businesses and government to turn off their non-essential lights and other electrical appliances for one hour to raise awareness of the need to take action on climate change. The event dates back to 2007, when it started as a single-city initiative in Sydney, Australia, and has grown into a global initiative. Earth Hour 2010 made history as the world's largest voluntary action, with people, business and governments in 128 cities taking part.
March 26: Ambassador Emerson at the Opening of Hans Richter Exhibit in Berlin
Ambassador Emerson gave remarks at the opening of an exhibition of over 140 works by German-American artist Hans Richter at the Martin Gropius Bau for an audience of about 400 drawn primarily from Berlin's cultural scene as well as Members of the Bundestag, Berlin Senate representatives, business people and friends of the Martin Gropius Bau. The exhibit was co-curated by the Los Angeles County Museum of Art (LACMA) and the Centre Pompidou-Metz. Born in Berlin, Hans Richter was one of the most significant champions of modernism. Berlin, Paris, Munich, Zurich, Moscow and New York were the major stations of his life. He was a painter and draughtsman, a Dadaist and a Constructivist, a film-maker and a theoretician as well as a great teacher, and many of the most famous German and American artists of the first half of the twentieth century were among his friends.
Working together with elementary and high schools throughout Berlin and Brandenburg, the Martin-Gropius-Bau will carry out an educational program funded in part by the U.S. Embassy. The program consists of exhibit-related workshops and discussions that will reach thousands of students, many with a disadvantaged background, sharing information about the United States, its history, art and culture and the German-American relationship.
March 20: Middle East expert Dr. Tamara Cofman Wittes
On March 20, Middle East expert Dr. Tamara Cofman Wittes visited Berlin for a series of conversations on "U.S. Foreign Policy in the Middle East." She also met with a group of German journalists and shared her insights on Egypt, Tunisia, the Middle East Peace Process, and the crisis in Syria. Dr. Wittes said that "a lot of credit goes to Secretary Kerry" for recognizing and working with the political shifts in Israel and Palestine that provide hope for a peace agreement. Regarding the Syria crisis, she explained that while the Arab states are eager to see stronger U.S. engagement, they themselves are divided over the question of the right strategy. On Egypt, she called for an "all inclusive" system that allows all political parties to participate. Dr. Wittes cited Tunisia as a positive example of a state that profited from the Arab uprising.
For more information, please see her video interview at http://youtu.be/sKyLB0eRX5s
"In an Instant" – Photographs by Fred Stein at the Jewish Museum Berlin on Display until March 23, 2014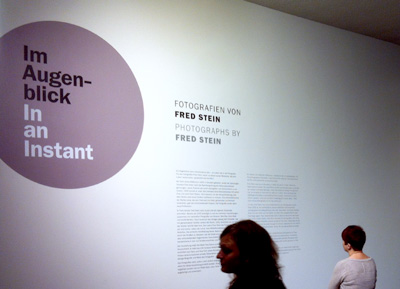 From November 22, 2013 to March 23, 2014, the Jewish Museum Berlin exhibits 130 black and white photographs within the exhibition "In an Instant," among them street scenes of Paris and New York as well as numerous portraits, by Jewish German-born photographer Fred Stein.
Following the National Socialists' seizure of power, the lawyer and then-amateur photographer Stein, his wife Lilo, and their daughter were forced to flee Germany for Paris in 1933, where they had to build an existence from scratch. Stein opened his own photographic studio in Paris, and his passion soon became his profession. In 1941, the outbreak of World War II finally forced the family to emigrate to New York. The photographs Stein took in both of these cities incorporate a variety of ephemeral social stories—partly humorous, partly serious. Germany's first-ever retrospective of Fred Stein's oeuvre also showcases signature portraits of well-known figures of the German émigré community such as Marlene Dietrich, Thomas Mann, Hannah Arendt, and Albert Einstein. Willy Brandt described Stein as "a brilliant photographer inspired by his quest for justice and his concern for truth so clearly reflected in his photographs." Stein's legacy still continues to live on today through photographs that have found their place in society's collective consciousness.
On the opening night on November 21, 2013, Cilly Kugelmann, the Program Director of the Jewish Museum Berlin, delivered welcoming remarks, followed by an introduction to the exhibition by Theresia Ziehe, the curator, and by Ms. Jihan Radjai, the museum's research associate. Peter Stein, the guest of honor and Fred Stein's son and executor delivered opening remarks elaborating on his father's life story and the legacy of his photographs.
The exhibition has been supported by the U.S. Embassy Berlin.
March 20, 2014: Anthony Marra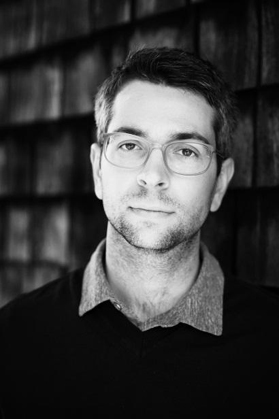 The U.S. Embassy Literature Series at the English Theatre Berlin
in cooperation with Suhrkamp Verlag
A Constellation of Vital Phenomena - Die niedrigen Himmel (Suhrkamp Verlag, March 2014; transl. by Ulrich Blumenbach and Stefanie Jacobs)

Joanna Martin will provide interpretation into German Sign Language.
Thursday, March 20, 2014, 20:00, Main Stage
Venue: English Theatre Berlin, Main Stage, Fidicinstr. 40, 10965 Berlin
Admission: 3 Euro / school groups free if they register with IRCBerlin@state.gov
Book tickets: +49 - (0)30 - 691 12 11; by e-mail at tickets@etberlin.de
Two doctors risk everything to save the life of a hunted child in this majestic debut about love, loss, and the unexpected ties that bind us together. "On the morning after the Feds burned down her house and took her father, Havaa woke from dreams of sea anemones." Havaa, eight years old, hides in the woods and watches the blaze until her neighbor, Akhmed, discovers her sitting in the snow. Akhmed knows getting involved means risking his life, and there is no safe place to hide a child in a village where informers will do anything for a loaf of bread, but for reasons of his own, he sneaks her through the forest to the one place he thinks she might be safe: an abandoned hospital where the sole remaining doctor, Sonja Rabina, treats the wounded. Though Sonja protests that her hospital is not an orphanage, Akhmed convinces her to keep Havaa for a trial, and over the course of five extraordinary days, Sonja's world will shift on its axis and reveal the intricate pattern of connections that weaves together the pasts of these three unlikely companions and unexpectedly decides their fate.
Anthony Marra is the New York Times bestselling author of a National Book Awards Longlist selection, "A Constellation of Vital Phenomena." He is the winner of a Whiting Award, a Pushcart Prize, The Atlantic's Student Writing Contest, and the Narrative Prize and his work was anthologized in Best American Nonrequired Reading 2012. A graduate of the Iowa Writers' Workshop and a former Stegner Fellow, he now teaches at Stanford University. He has lived and studied in Eastern Europe, and resides in Oakland, CA.
March 18: Go-West California Wine Tasting
Tuesday, March 18, 2014 - U.S. Ambassador John B. Emerson and Mrs. Kimberly Marteau Emerson opened the "Go-West California Wine Tasting" in Hamburg. Organized by the California Wine Institute, this event matched more than 200 German wine enthusiasts with representatives from over 100 Californian wineries. In his opening remarks, Ambassador Emerson emphasized the U.S. industry's Sustainable Winegrowing Program and California being honoured in 2013 with the prestigious Drinks Business "Green Awards." In 2013, U.S. wine exports to Germany nearly doubled to $110 million.
March 18, 2014: Ruth Ozeki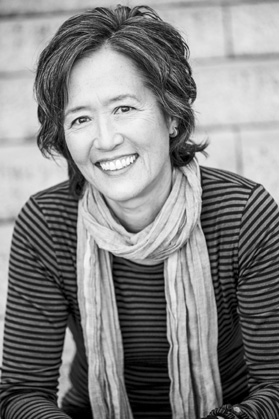 The U.S. Embassy Literature Series at the English Theatre Berlin
in cooperation with S. Fischer
A Tale for the Time Being - Geschichte für einen Augenblick (S.Fischer, März 2014; transl. by Tobias Schnettler)
No German translation.
Joanna Martin will provide interpretation into German Sign Language.
Tuesday, March 18, 2014, 20:00, Main Stage
Venue: English Theatre Berlin, Main Stage, Fidicinstr. 40, 10965 Berlin
Admission: 3 Euro / school groups free if they register with IRCBerlin@state.gov
Book tickets: +49 - (0)30 - 691 12 11; by e-mail at tickets@etberlin.de

Ruth discovers a Hello Kitty lunchbox washed up on the shore of her beach home. Within it lies a diary that expresses the hopes and dreams of a young girl. She suspects it might have arrived on a drift of debris from the 2011 tsunami. With every turn of the page, she is sucked deeper into an enchanting mystery.
In a small cafe in Tokyo, 16-year-old Nao Yasutani is navigating the challenges thrown up by modern life. In the face of cyberbullying, the mysteries of a 104-year-old Buddhist nun and great-grandmother, and the joy and heartbreak of family, Nao is trying to find her own place - and voice - through a diary she hopes will find a reader and friend who finally understands her.
Ruth Ozeki was born and raised in New Haven, Connecticut, by an American father and a Japanese mother. She studied English and Asian Studies at Smith College. In June 2010 she was ordained as a Zen Buddhist priest. She divides her time between British Columbia and New York. She is the author of three novels: "My Year of Meats" (1998),which won the Kiriyama Pacific Rim Award, the Imus/Barnes and Noble American Book Award, and a Special Jury Prize of the World Cookbook Awards in Versailles; "All Over Creation" (2002), the recipient of a 2004 American Book Award from the Before Columbus Foundation, as well as the Willa Literary Award for Contemporary Fiction; and A Tale for the Time Being (2013), longlisted for the Man Booker Prize in 2013.
March 11, 2014: Justin Go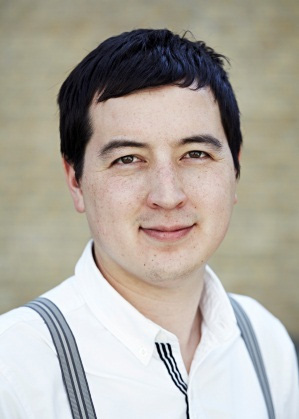 The U.S. Embassy Literature Series at the English Theatre Berlin
in cooperation with Hoffman & Campe Verlag
The Steady Running of the Hour (Simon & Schuster, February 2014) - Der stete Lauf der Stunden (Hoffmann & Campe in Germany, February 2014; transl. by Georg Deggerich)
Moderator: Jörg Thadeusz. Benjamin Lebert will read from the German text. Joanna Martin will provide interpretation into German Sign Language.
Tuesday, March 11, 2014, 20:00, Main Stage
Venue: English Theatre Berlin, Main Stage, Fidicinstr. 40, 10965 Berlin
Admission: 3 Euro / school groups free if they register with IRCBerlin@state.gov
Book tickets: +49 - (0)30 - 691 12 11; by e-mail at tickets@etberlin.de

In this mesmerizing debut, a young American discovers he may be heir to the unclaimed estate of an English World War I officer, which launches him on a quest across Europe to uncover the elusive truth. Just after graduating college, Tristan Campbell receives a letter delivered by special courier to his apartment in San Francisco. It contains the phone number of a Mr. J. F. Prichard of Twyning & Hooper, Solicitors, in London—and news that could change Tristan's life forever.
Justin Go was born in Los Angeles to a Japanese father and an American mother. He was trained as a historian at UC Berkeley and holds an MA in English from University College London. Justin has lived in Tokyo, Paris, London, New York City and Berlin, among other places. He recently completed his first book, The Steady Running of the Hour, a literary novel about a young man's quest to inherit a fortune from the 1920s. The book involves many historical settings, including the Battle of the Somme and the British 1924 Mount Everest Expedition. Justin is currently working on a second novel.
"Going Green"
As part of the nationwide "Going Green" e-learning project, the U.S. Embassy launched a series of teacher training seminars to prepare secondary teachers for the work with their students on "Going Green" in the fall. U.S. experts John Dean, University of Versailles, Bologna-based Fulbright Professor Kevin Krizek, and Christianna Stavroudis, Greifswald University, prepared presentations on the history of the green movement in the U.S. and documentary film, redesigning our communities and sustainable traffic models, and political cartoons and green issues. Torben Schmidt and Joannis Kaliampos, experts in teaching English at Leuphana University Lüneburg, the principal partners in the project, presented the newly established website "goinggreen2014.org" and explained the project objectives. The first three seminars in Rostock (March 7), Halle (March 8) and Berlin (March 11) reached more than 150 teachers already. Similar seminars are conducted in Chemnitz and Nürnberg (March 12 and 13) and Wiesbaden and Duesseldorf in the early summer. "Going Green" is a major national campaign geared at secondary schools and builds on experts, teacher trainings and web 2.0 innovative teaching tools. In the fall of 2014, students will work on individual classroom projects and submit proposals to a national contest.
Ambassador Emerson Honors Arthur F. Burns Fellowship Candidates and Alumni
March 8, 2014. Ambassador Emerson hosted a reception in honor of current Arthur F. Burns Fellowship program candidates and alumni who have participated in this prestigious program over the past 26 years. Each year, the Arthur F. Burns Fellowship Program provides an opportunity for 20 young German and American journalists to spend two months in each other's countries and intern at major print and electronic media outlets. Since its inception in 1988, 500 journalists from more than 65 German and U.S. media outlets have taken part in the program. Prior to the reception, the Ambassador answered questions from the current Arthur F. Burns Fellowship program candidates.
March 5: Voting Assistance Workshop
Attendees received training from a Federal Voting Assistance Program (FVAP) representative as well as materials to assist them in voter outreach within their communities. Voting assistance and information is available year-round from the Embassy's American Citizen Services unit. Contact us via email: VoteBerlin@state.gov
Native Americans visit Carl-von-Ossietzky School in Berlin-Kreuzberg
On Tuesday, March 4, 2014, native American representatives will visit the Carl-von-Ossietzky School in Berlin-Kreuzberg to present Native American culture and talk to sixty to eighty 12th grade students of the school. The presentation is part of the MEET US program of the American Embassy. The discussion will take place in English.
Among the native Americans will be representatives from the Tribe of Sitka and the Inupiat Tribe in Alaska, the Oneida Tribe of Wisconsin, the Chickasaw Nation in Oklahoma, the Chippewa of the Ojibwa Tribe of Minnesota, the Pueblo of Acoma in New Mexico and the Navajo from Monument Valley in Arizona. They are in Berlin to participate in the ITB international travel trade show.
Indian Country Today Media Network
https://plus.google.com/115170934467978614457/posts
The Academy's spring 2014 class at the U.S. Embassy Berlin
Our fellows enjoyed a luncheon and some inspiring talks with ambassador John B. Emerson. Thanks for having us!